[Home | Artists Bio | S.L.G. Bio | Recordings | MP3s | Reviews | Gigs | Photos | Orders | EPK | Contact]
WELCOME TO DARK STREAM RECORDS

"Seattle's big secret ... this guy must be the local legend ... in the melodic tradition of Metheny ... Lindenmuth's talents as a composer and player should place him right alongside such contemporaries as Mike Stern, Scott Henderson and Frank Gambale."
- Bill Milkowski / Guitar World
"Shaping the future of electric guitar in technology, musicianship and composition ... a clear expansion into the more sophisticated jazz of the future ... Lindenmuth has superb control of the electric guitar and all of its intrinsic delicacies...transports the experienced listener through the pioneering genres of rock and jazz."
- Jazziz
"Special commendation for meritorious musicianship."
"Compelling concepts ... takes the listener to vivid destinations ... definitely on the buy list."
"Lindenmuth's technique on acoustic and electric guitars is quite incredible...you should hear this record...you'll be pleasantly surprised by Scott Lindenmuth's group."
"Lindenmuth is justifiably considered one of the finest guitarists in the greater Northwest ... sparkling, inventive, technically astute yet musically passionate."
"Penalty Phase is a must have for fans of progressive instrumental jazz/rock as well as those who appreciate hot guitar playing."
For correspondence and booking information contact:
Dark Stream Records - P.O. Box 1802, Edmonds, WA 98020-1802 - (425)776-6362
e-mail: sl@darkstreamrecords.com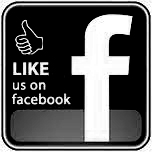 copyright © 1998 - 2018 - Dark Stream Records - All Rights Reserved
Also visit:
---
[Home | Artists Bio | S.L.G. Bio | Recordings | MP3s | Reviews | Gigs | Photos | Orders | EPK | Contact]
---
Scott Lindemuth
Scott Lindamuth
Seattle Fusion Guitarist
Seattle Fusion Guitar
Seattle Guitarist
Seattle jazz guitarist
Seattle jazz guitar
Seattle classical guitarist
Seattle classical guitar
Seattle Guitar
Seattle Guitar Lessons
Seattle Jazz
Taste of Edmonds
Bite of Seattle